For remote workers, having a dedicated home office is essential. Having a special place where you can work to your heart's content allows for better concentration and improves productivity. And the best thing here is the flexibility – you can set up an office wherever you want.
There are a lot of places that you can use as your home office, both inside and outside the house. While some have specific advantages over the others, all of them can provide privacy and prevent distractions if you invest some time to set them up.
With a little creativity, every spot in and around your home can become a command center for your business. Here are some ideas:
Move Your Work to a Log Cabin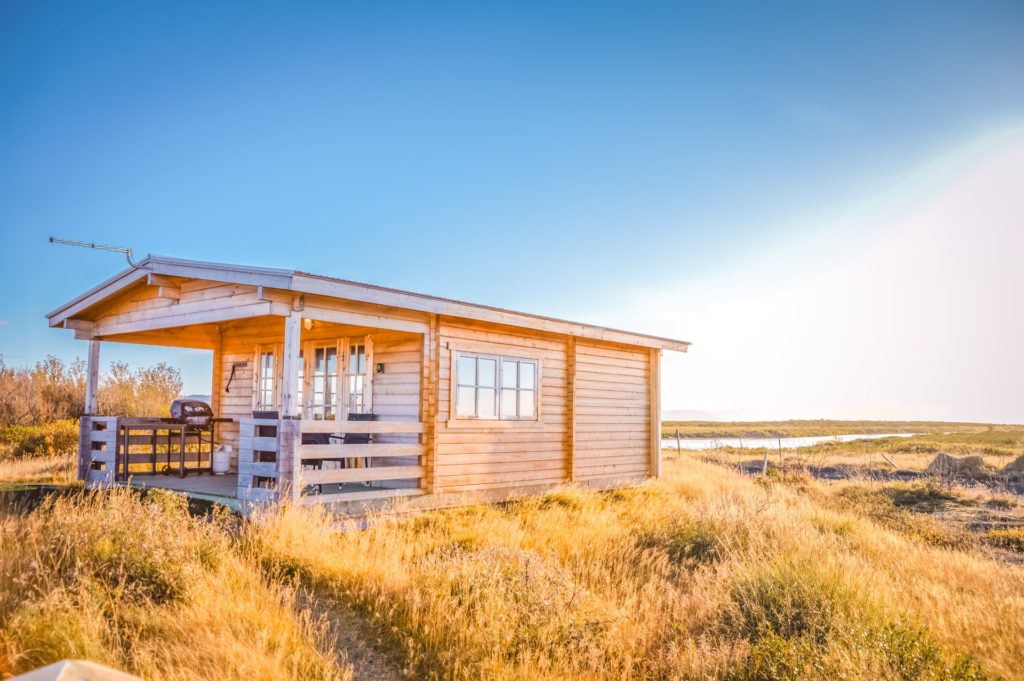 In the last couple of years, many remote workers moved their at-home offices to log cabins. Whether it's located in your backyard or somewhere else, this type of building provides a number of benefits.
Log cabins such as Timber Living cabins offer year-round comfort and provide peace and solitude you need for your work. As they're built from wood, their interiors are warm and inviting, while their charm can easily impress your clients and business partners.
However, the most significant benefit of having a home office inside a log cabin is distraction-free work. If you're sharing the house with other people, moving your workplace to a log cabin means that you won't have to worry about disruptions.
Turn the Closet Into a Home Office
For some people, extra space is a luxury. They have to make the most of what they have – not everyone has the money to expand the already existing space. Fortunately, there's a simple solution to this issue – setting up a home office inside a closet.
For closets, triangular or L-shaped desks work the best. As they're easily cut, shelves can add quite a lot of storage in awkward spots. Squeeze a couple of them above the desk where you'll be using your laptop.
If you have even less space in your home, you can always use a wall-mounted desk. With one of these, even the hallway can become your workplace. A wall-mounted desk with a drop-down function won't get in your way when you're not using it.
Use the Basement / Attic / Garage 
Who says that your home office needs to be in one of the main rooms of your house? A rarely-used attic, basement, or garage can be easily transformed into a workplace. 
While not as comfortable as other rooms, these places have their benefits. With your home office being inside the garage, you'll be able to open the garage door during the hot summer days. On the other hand, an attic with roof windows will have plenty of light.  
How often do you actually use these rooms? Maybe one of them could be more useful as a working zone. With a bit of imagination, each of them can be transformed into a home office. 
Backyard Patio as your Business Headquarters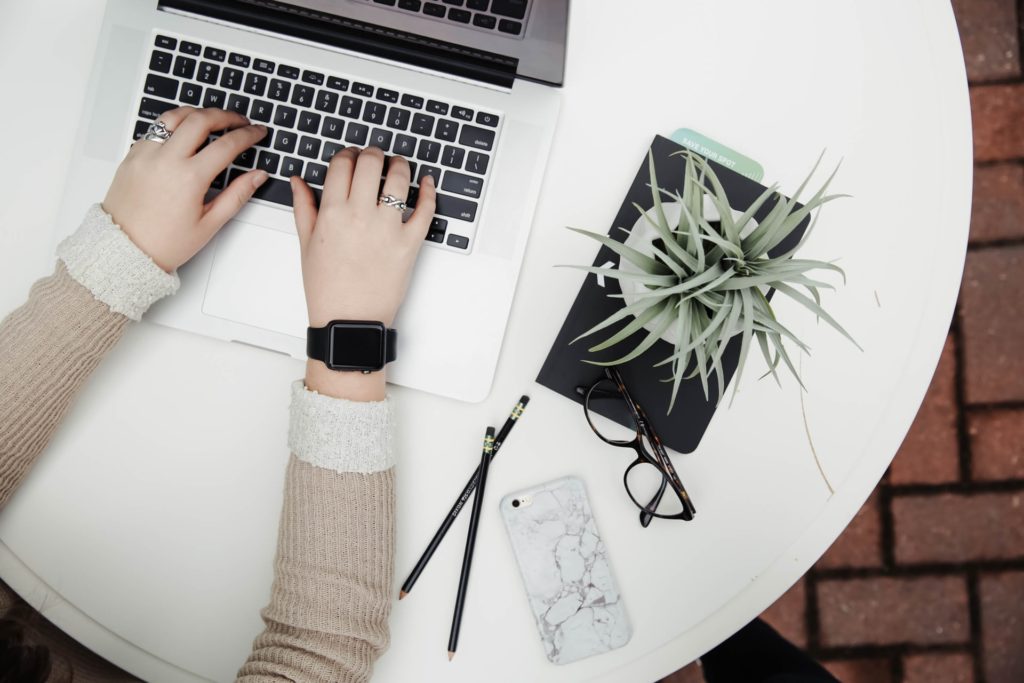 If you live in a region with a warm climate, setting up a home office on your backyard porch may be a good idea. Whether your porch is completely open or with glass walls, you'll be able to enjoy looking at the greenery during breaks. 
A backyard patio home office can be an extremely relaxing place to work at. However, as you'll be working outside, try to obtain an anti-glare screen cover for your laptop. An anti-mosquito net can also be useful, especially if you often work in the wee hours. 
Home Office On-The-Go 
Not everyone has a spare room to dedicate to a home office. For such remote workers, movable tables with caster wheels are the best solution. 
With one of these, every room inside your house can become the workplace. For example, if you're having a guest and there's not enough space in the bedroom, you can simply move the entire workstation to the kitchen. 
Another great thing about having a movable desk is that you can roll it outside during nice weather. Most of these tables are collapsable and easy to store away when they're not in use. 
Use the Space Under the Stairs 
In case you're lucky enough to have an open staircase, you can use the area under it for a home office. People with open staircases often use the space under it for plants and various decorations. With a little know-how, however, this place can house a laptop table and a couple of convenient shelves. 
Grabbing some space from a closed staircase is also possible. However, this involves construction – you're better off using a spare room. 
Home Office in a Greenhouse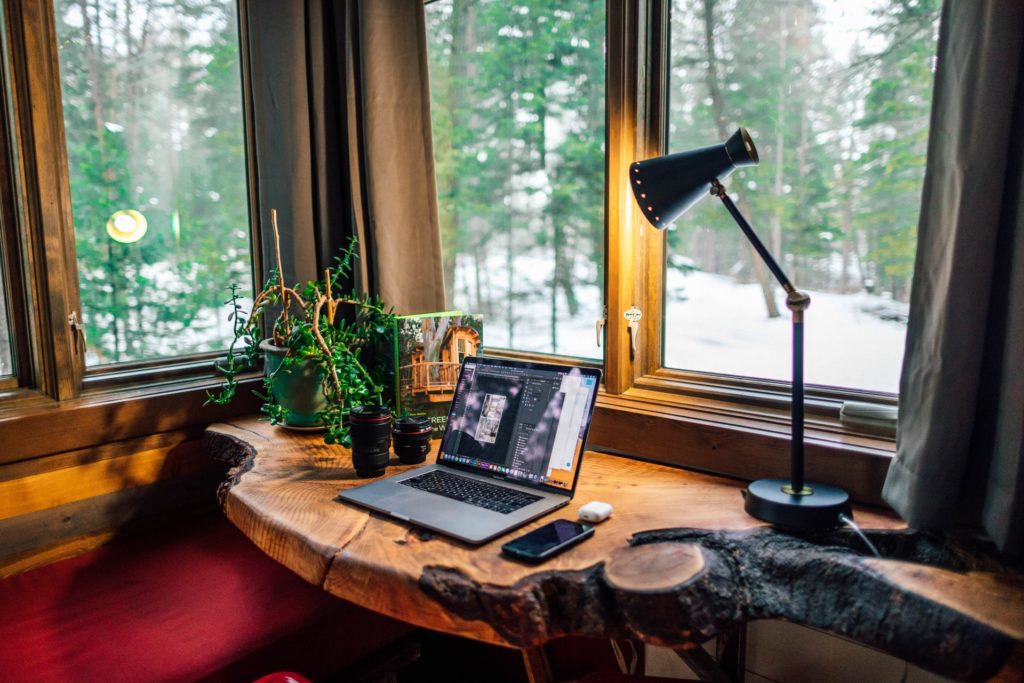 Those with a greenhouse in their backyard don't have to travel far away to successfully detach themselves from home life. Did you know that a greenhouse can also be used as a home office? 
This kind of building takes the working experience to the next level. Being able to enjoy nature while on the job will undoubtedly boost your productivity. Moreover, a greenhouse is well-lit by natural sunlight from dawn till dusk. 
When it comes to backyard-based home offices, a greenhouse is one of the best options. 
Make it Simple with a Room Divider Curtain 
An extremely simple solution to creating a home office is using a room divider curtain. With it, you can easily carve out a nook for your home-based workplace. 
This solution can be particularly useful for two or more people living in a small apartment. Spanning the width of the space, this type of curtain can separate the work area from the rest of the flat. 
Work Remotely in a Garden Hut 
Besides offering more storage space in the garden, a garden hut or shed can also be used as a home office. 
Just like the log cabins, these buildings are typically constructed from wood. This material makes the interior of a garden hut cozy, warm, and inviting. Transforming such an object into a charming, colorful home office is a worthwhile investment. 
Due to the prevalence of internet connectivity and personal computers, remote working is now more popular than ever. 
If you're about to become a remote worker but think that you don't have extra space for a home office, think again. With a bit of elbow grease and some creativity, achieving a fully functional office inside or outside your home is entirely possible.