Feeling overwhelmed by your personal finances? According to studies, you're not alone. Many young people lack money management skills and financial literacy, which is why hiring a financial advisor can be a good idea.
There is an abundance of financial experts waiting to provide guidance for a fee. But the question is: which one is right for you?
If you're struggling to make this decision, here are some easy steps to help you choose a financial advisor that suits your financial needs.
Do You Actually Need Expert Help?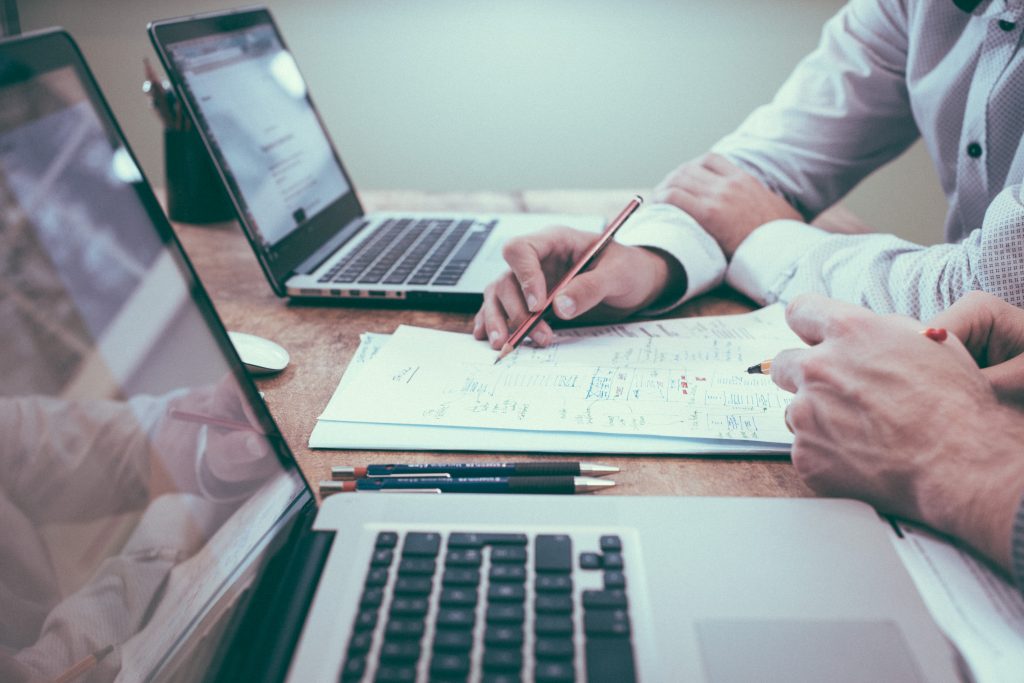 Before you give up and start interviewing advisors right away, consider the problem you have and whether you really need to hire an expert to help you manage your finances.
To make this decision, there are several factors you should consider. Ask yourself these two questions:
Do you want to start investing or saving for your retirement and have absolutely no idea what's what and how to begin?
Do you have a stable income and the ability to save/invest at least 20% of it annually?
If the answer is yes, and you feel you are financially stable, then we would advise hiring a financial adviser.
If you earn an entry-level wage and struggle to make ends meet, you can neither afford the services of a financial advisor nor do you actually need one. After all, financial advisors typically work with clients who are able to pay them.
You can instead educate yourself on all things finance online, as there are plenty of sources available.
You can also use some of the low-cost online financial advisory services or robo advisors.
Understand the Different Types of Advisors
You have established that you definitely need to hire a financial advisor. But know that there is more than one type of advisor. Which one you will hire depends on the financial advice you need.
Are you primarily concerned with investment, financial planning or retirement planning? Financial advisors often specialize in different areas and not all of them are equally experienced in every single one of the abovementioned fields.
You start by determining what kind of financial advice you need.
If you are concerned with investment, for example, you should seek the help of an advisor with expertise in investment advisory. They might all be financial advisors but that doesn't mean that any advisor can provide guidance on all matters.
However, it is possible to find financial services companies that offer all of the above. For example, Opes Fidelio offers financial advice on both how to build your wealth as well as how to plan for your retirement.
Check Their Qualifications
An equally important step in the process of choosing a financial advisor is checking their qualifications. What makes an advisor ideal for you? Since this is going to be a somewhat sensitive relationship (you are going to share your personal financial information with this person), you ought to do your due diligence.
All financial advisors have some credentials but not all the organizations that award these credentials are the same. Some certifications are much easier to obtain than others so pay attention to that.
Look for reputable credentials from colleges and trusted organizations such as CFP (Certified Financial Planner).
Also, ask about their previous clients. A trusted financial advisor will probably be happy to tell you about it.
Know the Different Fees
Just as there are several types of financial advisors, there is also more than one way they are compensated.
Fee-only advisors or fiduciary advisors are those that are obliged to act in their client's best interest (to put things simply). They are paid directly by you and it's typically a percentage of the assets that the financial advisor manages. Fee-only means that these advisors don't receive a commission from a third-party.
However, there are fee-only advisors that may charge hourly fees or even fixed fees. That is why this is a very important step when choosing an advisor. You need to know how much the service will cost and how the advisor is paid before you hire them.
A non-fee-only advisor may receive commissions or other incentives for selling you a product. They will recommend a product suitable for your situation but they are not exactly obliged to act in your best interest. They are obliged to sell their company's product whereas fee-only advisors are not tied to any commitments like that and are therefore free to recommend what is truly best for you in your particular circumstances.
These differences might not be clear immediately and given the fact that most people (at least most young people) lack some financial knowledge, it's easy to get confused and think that it doesn't matter what type of financial advisor you choose.
The right option for you depends on your situation, of course. But understanding these differences is needed if you want to hire someone to help you accumulate your wealth or plan your retirement savings.